---
East High Athletic Championships - The athletic director at East High is attempting to identify championships won by East High athletic teams and individuals during its history. District, City, Regional, State* and other championships are welcome and information as to the sport (i.e. women's track), level (senior/junior high), and year of championship is needed. You may e-mail the information to
editor@EastHigh.org
.
* We are aware of the
TSSAA state championship listings
.
On-line News:

Several news sources offer headline service which is at the bottom of this page, or "click for Headlines" to see them.
The Commercial Appeal
The New York Times


The Washington Post
USA Today


Reuters
CNN
CBS News Headlines


ABC News Headlines

Due to some problems with scripts provided by news sources, the news feed sections (CBS, NY Times, CBS) have been temporarily removed from this page.


Weather:
Memphis Weather
Other Weather
Weather Warnings - Map Overview
Weather Warn/Watch-National Map
Weather Warnings - National Text
Weather Warnings - By State - Text
Hurricanes & Tropical
National Weather Surface Map
USA Weather Radar

Financial:
CNNfn (financial)
Stock Market Indexes
Stock Market Quotes (Yahoo)
CPI Inflation Calculator
Free Annual Credit Report
Sports:
East High Football
Sports Illustrated
ESPN
Yahoo Sports

Reference:
Dictionary
Encyclopedia
Maps
Flu Shot Clinic Locator
Swine (H1N1) flu scams
Swine (H1N1) flu information
Mayo Clinic (Medical Info)
Prescription Medication Info
Medical Journals
Food & Drug Recalls & Alerts
Medical Dictionary
Swine (H1N1) flu scams
Swine (H1N1) flu information
Life Expectancy Calculator
Gasoline Prices
From Gasbuddy
From MSN Autos
Time and Date information
Measurement Conversion
Latitude and Longitude Conversion
(map coordinate conversion)
Google Earth (satellite images, application download)
NASA World Wind (satellite images, more)
Flash Earth (web based aerial/satellite images)
Consumer Product Recalls & Safety
Automotive & Safety Seat Recalls
Computer Security
There is generally no longer any reason for notification of individual threats. Everyday brings more. Computers should be protected by anti-virus software with current definition files, anti-spyware software with current definitions, and a 2 way firewall. Operating systems and applications should be kept up to date with current security patches (updates).
Internet Traffic Report

There is usually an hour or so lag between the timestamp of the statistical data and when the Internet Traffic Report is available for viewing. The higher the index number the better the speed and throughput of the Internet.
---
This and other parts of The East High Alumni Page are independently produced and are not products of East High School or the Shelby County Schools/Memphis City Schools system. Newsfeed, weather, and other data feed items are the products of their respective service providers.
---
Notes from column 1 (footnotes):
*The East High Alumni Page has a long definition of what qualifies as urgent news for the purposes of this Portal Page. Summarized, it means news available in time for alumni to take action in support in cases of a serious risk to life or express sympathy for loss of life of alumni or their families, or major news about the school. News not considered urgent or especially important usually appears in our "other news & previously urgent items" section, also on column one on this page. Also, news of alumni and the school is posted, often in greater length, on our In the news... section.
1. Delayed notices - consist of information which would have qualified as urgent or other important news if posted here in a timely basis but were unknown to us at the time or were otherwise delayed. If it would have qualified as urgent, it is usually posted in the urgent area of this column for about a day before moving into the "Recent (previously) urgent and other recent important news" section.
2. Our ability to provide useful information about deaths and obituaries of alumni and/or members of their families has likely been compromised by a new policy of The Commercial Appeal, Memphis major daily newspaper, which was implemented June 16, 2005. It has limited the number of words provided in a free obituary to that which severely hampers an attempt to correctly identify people. Additional words are available only for a price. The East High Alumni Page's primary source for news of alumni and family deaths is that newspaper and our ability to identify, with some assurance, those with East ties is based on names of relatives and other information in a properly written and presented obituary. So, we expect we will recognize fewer names and be unable to confirm individuals are East associated and, therefore, be unable to relay the information to you. The newspaper's decision is regretted in this office and that disappointment has been communicated to that publication.
Given this situation, your help is even more important. If you have news about East alumni, please let us know at editor@EastHigh.org.
3. Entries with the "reported deceased" designation indicate a reunion committee or other person(s) believed closely associated with the class or the family has indicated they have information they believe quite reliable about the death of the individual so designated. The East High Alumni Page has not received sufficient documentation to confirm the information and therefore does not confirm the death or that the individual who died is the one of the same name who attended East High School. Such reports without confirmation should be taken with a degree of skepticism. Anyone with documentation to confirm the report or refute the report is strongly encouraged to contact the editor of The East High Alumni Page at editor@EastHigh.org promptly. Please see our obituary policy.
4. Citation dates with a slash (/) mark usually indicate a difference between the date an article was available on-line and a date it was available in a printed publication. This often happens with newspaper articles. For example, a newspaper may be cited as the source followed by the date of Jun 9/10, which likely indicates the article was available on-line June 9 but in the printed edition of the newspaper on June 10, although in some cases (Memphis Flyer) the printed version
usually carries the first date.

---
The Commercial Appeal ran a Mid-South Memories item in the January 11, 2007 issue of a school snow day on the same date in 1962. Pictured is an aerial view of East High School.
See other East related Mid-South Memories pictures on our "In the news..." section.
Featured Links: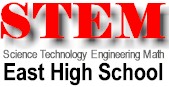 The extensive coverage of the transition of East High School into an totally optional (magnet) school focused on Transportation oriented Science, Technology, Engineering, and Math (T-STEM) can be found on our
East STEM page
.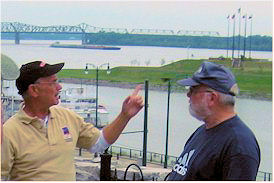 Visiting Memphis
- For visitors & residents, things to do. Believe it or not, Memphis has been selected by a number of organizations as a great place to visit, including being cited as one of the world's 20 top "must see" locations! We have a selected list of attractions and events that might interest visitors and residents alike.
Meetup.com
- meet folks with similar interests
Landmarks and Legends in Memphis

At the school

(selected items):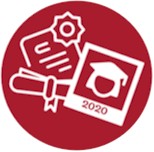 May 2, 2020 - Shelby County Schools, including East High, have been closed since March 13 due to the COVID-19 pandemic. The state legislature passed legislation that dictated that no student is to receive a lower yearly grade than they had earned as of March 20, although there are on-line and other methods pupils can raise their grade before the end of the semester. Graduation-eligible students enrolled in quarter 4 Project Graduation classes must complete all coursework

by May 22

to earn their credits and graduate on time.
The previously scheduled graduation assembly has been postponed. The school district has announced a desire to conduct those events in July. In the meantime, there are some other activites celebrating graduating seniors. On May 18, a special web site commeorating graduates will be launched and will include the names of each graduate and commeorative programs. Tentativley there is a drive through at schools for graduates to pick up their dipomas and awards while observing safe social distancing guidelines. Then, if the pandemic situation permits, traditional graduation ceremonies will be held during the week of July 13-26. If that is not possible under the guidelines, "virtual" ceremonies will be held. For more information, see http://www.scsk12.org/coronavirusfacts/files/2020/Grad-Flyer-ENG.pdf

East High's calendar of events


---
The East High Alumni Page

Reunions Section

RSS Feed


East Elementary School section

Mustang Roundup-Alumni Edition
Site Map (Contents)
The East High Alumni Page on Google+
The East High Alumni Page on Twitter




Editor's Memo (blog)


Visiting Memphis - things to do


The East High Alumni Page is seeking donations of East High resource material, i.e. yearbooks, phone directories, historical documents. For more information, please see our

Resource Needs page

.


Favorites:
East High School (Official) Web Site
East High School on Twitter


The Greater East High Foundation
Mighty Mustangs Band Boosters
East High Football
Alumni Honors (East alumni apparel, art)
Landmark & Legend - Memphis
Memphis Memories
Yahoo
E-Bay (Auctions)
Amazon (Books and more)
Civics in Schools
Flu Shot Clinic Locator
Flu Occurrence Report (U.S.A.)
Mayo Clinic (Medical Info)
Prescription Medication Info
Medical Journals
Medical Dictionary
Recipes
Home Improvement Tips
Gardening Tips
Television Schedules
U.S. Government portal
Fiscal Wake-Up Tour
Computer News (Ziff Davis)
Computer Software Downloads
Computing Threats
People Finder (address/phone)
Earthquake Information
C-SPAN
Computer Virus Information
Consumer Reports: Online Security
Friends For Our Riverfront
Flight (aircraft) Tracking
Meet folks with similar interests: Meetup.com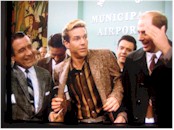 East High's cafeteria was used for airport scenes in the 1989 movie "Great Balls of Fire" about Jerry Lee Lewis. Read more and see images from the movie on The East High Alumni Page Plus.


Religion:
Bibles Text & Search
Bibles Text & Search
Bible Audio
Torah Search
Quran Search





Free Computer Applications
These are some notable, high quality, feature rich open-source applications that might perform well for you and they are free.
Open Office (word processing, spreadsheet, presentations, database)
Mozilla Firefox (web browser)
Mozilla Thunderbird (e-mail program)
Gimp (image manipulation program)
Komposer (web page editor)
FaxZero (on-line, 3 pg. free outgoing fax)

East Alumni (students & Faculty): Let us know your favorite web sites. If they prove popular among alumni, we will put links to them here.



On-line Dictionary/Thesaurus/Encyclopedia

---
Current Computer
Security Information
Consumer Reports: Online Security Guide
Can't see the Security Alerts below?
Please note: The patched Internet Explorer (version 6 with Windows XP Service Pack 2) appears to block viewing of the security information. You have the option to let the script run on this page and apparently will have to do so to see the security alerts from Symantec.

The following threat assessment chart will also include phishing scams when they are a high or recent threat.
---
National Terrorism Advisory System


=========== ============
For more information, refer to the United States of America, Department of Homeland Security