It was a rainy afternoon on Thursday, March 21, 1968, in Memphis. It had rained for some time, moderately heavy rain. There were puddles where water normally collected during heavy rains. Suddenly, late in the afternoon, the rain turned into snow, very large fluffy flakes of snow. But since the ground was above freezing and was wet, each flake melted as soon as it hit.
At least it did for the first couple of hours, then it began to stick. The flakes continued to be very large and fluffy, it each flake had to be quite a few individual flakes stuck together. You know what they say about flakes that stick together, they can do anything. So it was. Waking up Friday morning, classes were cancelled at city schools, and there was 18 inches of unexpected snow on the ground. Are we in for another March surprise?*
Below are a few photographs from the 1968 snow.
As of 8:42 p.m. March 20, 2013, the National Weather Service forecast for Memphis:
Thursday

Rain, snow, and sleet after 1pm. High near 40. East northeast wind around 5 mph. Chance of precipitation is 80%. New snow and sleet accumulation of 1 to 2 inches possible.

Thursday Night

Rain and snow. Low around 32. East wind 5 to 10 mph. Chance of precipitation is 80%. New snow accumulation of 1 to 3 inches possible.
*Update: There were reports of some snow flurries overnight in 2013 but it did not stick and no snow was on the ground the next morning in Memphis, sparing us from a repeat performance.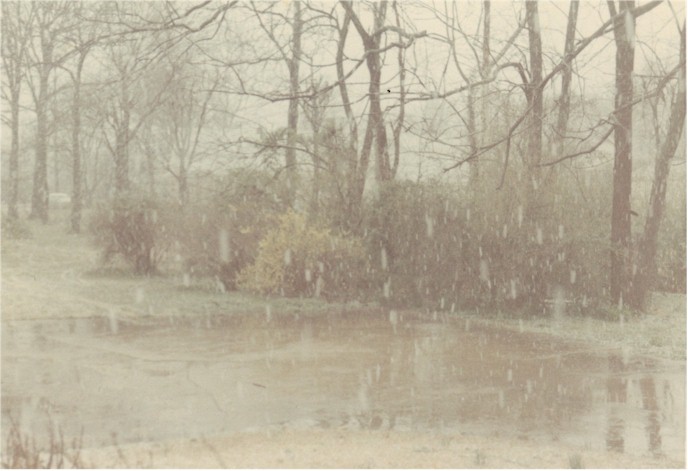 The Thursday, March 21, 1968, heavy rain turned into heavy snow flakes, which for a couple of hours melted as soon as they hit.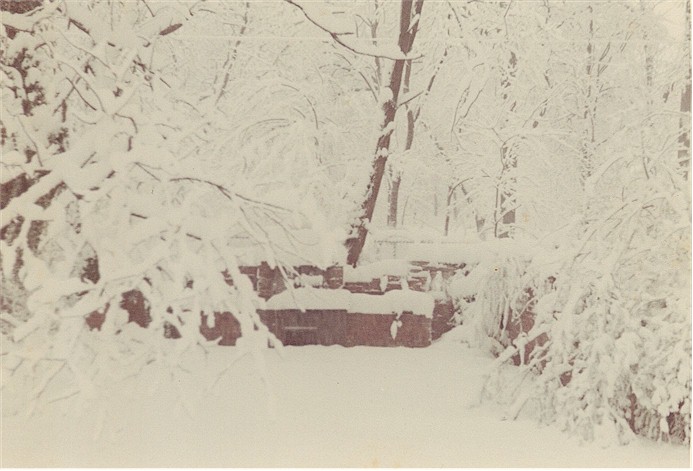 The next morning, Friday, March 22, 1968, there were 18 inches of snow on the ground in the East High area.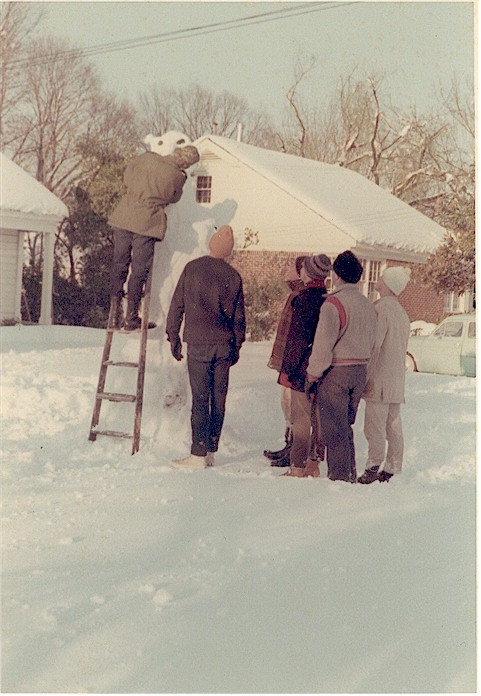 These East High students, and one East alumnus, built a 10 foot high snowman Friday, March 22, 1968.