The East High Alumni Page presents:

Reunion Plans and Reviews
Class of 1988
East High School, Memphis, Tennessee

Plans for & coverage of the Reunion of the East High Class of 1988 will be posted here.*

20-Year Reunion "a big success"
Photos and text reports of the reunion wanted for posting here.
Send them to, or contact, editor@EastHigh.org
Note: As an anti-spam measure, e-mail addresses in profiles are graphics and are not links which can be clicked upon nor can they be copied and pasted as text. You'll have to mentally transfer the address to your e-mail composition page or address book to send the member a message. If a visual or other impairment makes this impossible, e-mail us at editor@EastHigh.org
The 1988 class of EHS celebrated its 20th Class Reunion June 6-8th 2008. We thought the 10 reunion was the bomb, but this one was much better. We felt it was because we are getting older and we see life differently than we did 10 years ago. Many of us have grown spiritually. It was amazing how everything came together. The Planning Committee would like to personally thank everyone for helping to make this reunion successful. Many of you contacted us with contact numbers, email addresses, etc. We are grateful for those who thought enough of the reunion to travel back home bringing their family members to celebrate with us. Mr. Bynum, Mrs. Barnes and Mrs. Lambert were present at our Banquet and touched our hearts. It is so good to know that we have made an impact on our teachers lives. Their speeches were so sincere and uplifting.

The Planning Committee reports it is in the process of sending pictures for our 20th Class Reunion.





.

Responses to our 20th year class reunion:

I would like to thank everyone who attended our 20yr class reunion, it was a big success. It was just nice to see everyone that once walked the halls, ran to lunch, and just and shared a few laughs, get together once again. We don't have to wait until this special moment to see each other. I hope everyone who made the trip, near and far, made it home safely. Lets all stay in touch and keep the memories flowing. Thanks planning committee for a job well done.

Ron Traylor




Hello Everyone,

First of all Let me start by saying,God Bless Everyone who made this event possible, and that includes EVERYONE who attended. I had a wonderful time. It was a pleasure seeing all of my Class Of 88' Classmates again. It felt like more of a "Family Reunion"...Fun, Loving,and Memorable. This was my first, but certainly not my last. Those of you who has included me in your emails, Thank You and continue to keep in touch,send pics, etc. Church service and dinner was amazing and a blessing as well. My prayers are with you all. I thank God for this past weekend, I thank God for all of you. I am looking forward to Reunion "25" EHS C/O 88'!

I had lots of fun guys....Thanks! ..Everyone looked GREAT!........It was phenomenal!
(Bernina Givings)

Thanks,
Ms.Nina Noel




Hello All,

I just wanted to "co-sign" to what everyone has said regarding this past weekend. I missed the 10 year, but the 20th year was awesome. It was so good seeing each of you after so long and knowing that you all are doing well made it even better.

Kudos to the planning committe for a job well done!!

Hope to see you all soon.

Tonya D.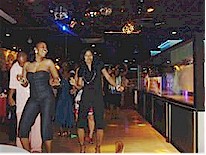 Heeeey! Look at me getting my groove on with my fellow classmates. I am currently back in the ville. I had a really good time. Thank to everyone who made this such a big success. God bless you all and I look forward to seeing everyone very soon. P.S. Oh and to every who I didn't get a chance to talk to email me sometimes. (ahopone@aol.com)

Peace

Stephanie Marshall Hopkins




Hello Everyone,
It was great seeing each one of you and all turned out well. We are the "Class of '88"; so therefore that represents greatness. Let us each continue to pray for one another and love one another as we did in our school days. We are dying daily and sickness is among us,. Each moment should be treasured. I have returned to Georgia now, but wanted to say thanks to each one of the committee member's for doing such an excellent job! If you should ever need to reach me, please do not hesitate to contact me...
Love Ya,
Michelle Bowen-Graham



Hello everyone,

We definitely need to keep in touch, especially us ladies. We can be each others best support system.
I believe we all have children, so we can relate on so many different levels. Ladies can we plan to get together next month?
I'm willing host a gathering at my house. Let me know and we can get a date. We can get together with or without children. Just let me know..
Men, you all should do the same. Please be a support system for each other, we need our men.

Kim Holman



I agree that this was welled planned and turned out very well,I believe that we could and should continue to do something,although all our lives have taken many different turns,we still could stay in touch or have different functions,and keep this class a close nit group,I will be more than happy to do whatever to help or organize something fun and build on the friendships that was rekindled this past weekend and over the last few months.Nothing against all our classmates that came from other schools and other parts of the city we still love all of the same but,the people that stared at Lester Elementary,to Grahamwood,and through East,we are the last original class from Binghampton and that in it self is great and it makes me proud of where we came from and I truly believe and can honestly say if we made it out of Binghampton we can and will make it through any thing that we are faced with,so looking back over our lives we had Grace and Mercy that brought us to it and will continue to push us through it, and in the words of Marvelous Jackson "I LOVE YOU ALL".


JColeman



For more information please contact anyone of the following.
April Shelton-Smith
481-3356


Cathy Edwards-Thompson
299-5448


Marsheon Calhoun
331-7000
Ron "Duke" Traylor
262-0026
Marvelous Jackson
239-0548
Larry Chambers
949-9693
Keith "Tink" Smith
870-0062


Brian Jones
314-7654
Gwen Ector
834-4670


Kim Holman
281-1326


Charo Murphy
428-0590
Lisa Taylor
292-5472


---
*As information is made available to The East High Alumni Page

Return to The East High Alumni Home Page