Connecting with now:

Welcome to The East High Alumni Page. Graduates, students who spent several years there but are not graduates of East, and current and former faculty are not only invited to check on old friends, memories of our high school and on current news of East, but to submit their own profiles, addresses, pictures, memories and class reunion information.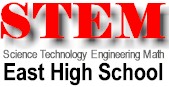 A plan to transition East High from a traditional high school into an optional only STEM focused high school is underway. Many details, as they are available, are provided on The East High Alumni Page. We are aggregating all the significant stories on a special East STEM page.
Information about today's East High School


East High Athletic Championships - The athletic director at East High is attempting to identify championships won by East High athletic teams and individuals during its history. If you were a member, or coached, a championship team, let us know and we will compile a list and forward it to the athletic director. District, City, Regional, State and other championships are welcome and information as to the sport (i.e. women's track), level (senior/junior high), and year of championship is needed. You may e-mail the information to editor@EastHigh.org. (We know about the TSSAA list of state championships, but personal confirmation or correction of that information is welcome.)

Mustang Roundup — Alumni Edition
August 1, 2007 - Photo tour of East High renovations


Video welcome from the editor

Editor's Memo - a blog

Commentary: The thrill is not gone
Commentary: Keeping reunions affordable - A good example
Commentary: How many East High alumni web sites do we need? How many is too many?


An alumnus writes: "The good ole days at East bring back so many memories. I wish more people would put their profile in here so we could keep up with each other. We are all getting older now and for many of us this is the only way we ever hear from each other. So don't just read these profiles.....put yours in too!"




Let it work for you! If you are an East alumnus, join us on this web site. Here are some of the hundreds of appreciative comments being made about The East High Alumni Page:



Historic Look:

The way we were, 8 days after creation of The East High Alumni Page on January 27, 1996.

Click here to take a look

.




Pass it along! Please tell your friends from East about The East High Alumni Page. This page is located at www.EastHigh.org. It is listed on major web search engines. Profiles may also be sent to The East High Alumni Page; P. O. Box 11384; Memphis, TN. 38111-0384.




The East High Alumni Page publishes notices of sympathy to those who have lost family members as we receive and can verify that information. Obituaries of East alumni and faculty are also published. If you have such information to share, please send all relevant details to editor@EastHigh.org.


The East High Alumni Page seeks graduates of East to volunteer to serve as a board of advisors to our alumni page and also seeks an alumnus to volunteer as an assistant webmaster. Click here for more information.

Policies - submission, use, permissions, and legal:
This and linked "East High School Alumni Page" World Wide Web pages are produced independently of East High School and neither East High School nor the Shelby County Schools/Memphis City Schools are responsible for their content. The East High Alumni Page web pages are designed and maintained by independent entities. There is no representation by The East High Alumni Page, its author(s), editor(s), publisher(s), or any other party responsible for the operation or presentation of these web pages, as to the validity of personal information contained herein. Providers of such information warrant it is accurate and agree to hold harmless, defend, and to indemnify The East High Alumni Page, its author(s), editor(s), publisher(s), or any other party responsible for the operation or presentation of these web pages, against claims for any damages resulting from information posted on these pages. Acceptance of such information by those responsible for these web pages is based on the providers' representations of accuracy and further use and/or redistribution of such is solely at the user's/redistributor's risk. The East High Alumni Page reserves the right to edit or decline to publish profiles and other submissions at its discretion.

Use without permission of photographs copyrighted by K. L. Welch is prohibited. All rights reserved.

Privacy Policy: unless otherwise specifically indicated, all information submitted to The East High Alumni Page is deemed to be information released for public disclosure and posting on The East High Alumni Page website.
The owner or provider of photographs, including video, text, and/or other materials submitted for display on The East High Alumni Page, or for research or other preparation for development of The East High Alumni Page, grants The East High Alumni Page and/or its editor(s) rights to possess and use said materials in perpetuity.

Credits Policy: it is the general policy to credit the person submitting materials/information to The East High Alumni Page for the materials/information regardless of the original source of the material.

Other Policies are also applied to this web site. Some are posted or linked on other pages, others are maintained by the editor(s) but not posted on these pages.
Reconnecting with then:



Connecting with Fellow Alumni

Class Index Page
Profiles of Alumni
1,750 Alumni Profiles now on-line
For ease of use, entries will be by the name by which
they were known at East, if supplied.



Welcome to
Bonnie Guthrie ('66), the most recent to join our page!






Reunions !!!!


After seeing The East High Alumni Page, an alumnus wrote to her class, "I was actually not even considering attending the reunion until I read all the updates on everyone....so, now, I will DEFINITELY BE THERE!!!" (Emphasis hers.) The East High Alumni Page works! Put it to work for your class.

Several Classes have on-going mini-reunions or class dinners.


Also: Past reunion coverage in stories and pictures.





Click the button for details of these and other reunions.

Let us know of plans for your upcoming reunion

.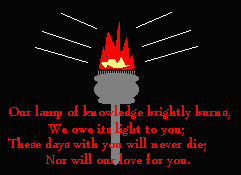 Click on the lamp to hear our Alma Mater

East High School, circa 1967

Memories: "The Good Ole Days" at East.
Do you know ...

... you almost went to Prescott High School?
... when the Annex was built?
... how many were in East's first senior class?
The answers are here for you as you look back at East High School

Feeling the East High spirit by now? Double the dose, listen to a rendition of the East High Fight song that was used in the late 1950s and throughout the 60s and into the 70s. If you know of a better arrangement which sounds more like our band played it, or have a recording of the East band playing it, please contact
editor@EastHigh.org
.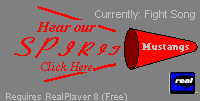 Historic Film of East & East Activities

For many years it was hoped that someone would have film of East High in the early years to document the time long ago. Suddenly, about 12 years into the existence of The East High Alumni Page several films became available, including one that is believed to be the first day of school at East High in 1948! Through the kindness of alumni who wish to share memories of these moments with you, these films are now available for you to watch from these pages. Go to our
video page
to see what we've got. We should also note there are videos available from our
"In the news...
" page as well, but these are more recent videos about alumni.
East Elementary School

The East High Alumni Page received the fastest responses and one of the most heartfelt ones when we introduced our section devoted to East Elementary School. For the first 37 years of its operation, East was home to the first through sixth grades as well as junior and senior high. Many students attended only East High for their entire primary and secondary education. There were no elementary school yearbooks in those days but sometimes there were class photos. This section relies on you very heavily for contributions of photos, facts, and memories. Take a look at our childhood years at East on our
East Elementary School page
.
Special Honors
The East High Alumni Page joins a huge majority of the school's alumni in honoring the school, its faculty and staff, and fellow alumni. It comes to mind, however, that there are some few associated with East who stand out even from this august history, those who have achieved and excelled beyond the norm even among our prominent fellows, and those who gave their lives in military service to the United States of America. For these special honors, we have pages in recognition of their contributions. Please visit our
Hall of Honor
and our
Military Memorial
.

East High Sports Championships
While the purpose of East High School has been the education of pupils in behavior and academics, athletics have been a big part of the student body experience. Many fine athletes have attended East. Here we recognize some of the people and teams who won State Championships (or finished as runner-up).
See the list.